TV anime "Shadow Bath" starts broadcasting on April 7!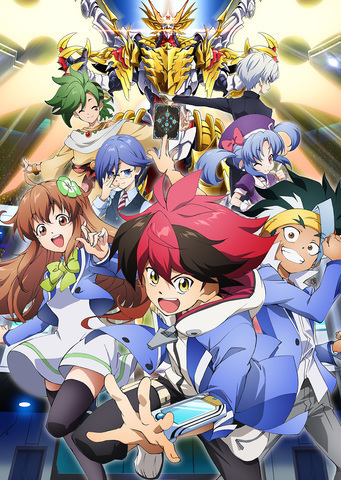 TV anime "Shadow Bath" starts broadcasting on April 7! Also released new information such as the 2nd PV, theme song, program distribution, Switch game etc.
The broadcast start date of the TV anime "Shadow Bath", which was scheduled to start broadcasting in April, has been determined at 17:55 on April 7, 2020. It is broadcast on TV Tokyo's 6 stations. In addition, new information such as the release of the second PV, theme song determination, program distribution, and the release of Switch titles were also released.
"Shadowverse" is a TV anime created based on the popular smartphone game "Shadowverse" operated by Cygames. Directed by Keiichiro Kawaguchi who worked on "Frame Arms Girl" and others. Rintaro Isozaki and Miko Akao work in the series composition, and ZEXCS is in charge of animation production.
The second PV release!

In the second PV released this time, each character including the main character "Ryugasaki Hiiro" is introduced in order.
Theme song decision

The opening theme was decided to be "PENGUIN RESEARCH", a five-member rock band, and the ending theme was to be handled by voice actor / artist Yui Kokura. The song title of the opening theme is "Kirifuda", and the song name of the ending theme is undecided. The official anime website also has comments from both artists.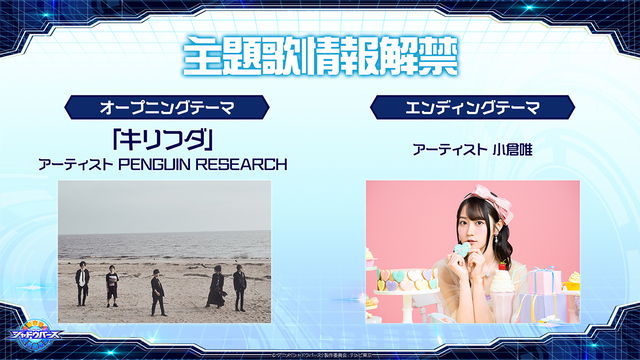 Program distribution is decided!
In addition, it has been decided that the main cast talk program will be distributed on YouTube on March 22. A talk about the TV anime "Shadowverse" will be held. The outline is as follows.
[Program outline]
■ Cygames Animation
Distribution date and time: Sunday, March 22, 2020 19:00
Distribution medium: YouTube (CygamesChannel)
Performers: Takehito Kajiwara, Junya Enoki, Kaede Hondo, Jun Taya, Yui Ogura, Atsumi Tanezaki, Yuichi Iguchi
* Performers are subject to change without notice.
Game release decision for Nintendo Switch
In addition, a game for the Nintendo Switch "Shadowverse Champions Battle" will be released in 2020. Not only can you play familiar card battles, but you can also enjoy it as an RPG with attractive characters and stories.
[Game Overview]
■ "Shadow Bath Champions Battle"
Platform: Nintendo Switch
Genre: Card Battle RPG
Number of players: 1-2
Price: TBD
Scheduled release date: Scheduled for 2020
CERO: To be reviewed
Development: Cygames Inc.
[TV animation overview]
■ "Shadow Bath"

Broadcast on Tuesday evening at 5:55 on the 6 TV Tokyo affiliated networks from April 7, 2020
* Re-broadcast every Saturday morning from 10:00
* Broadcast dates and times are subject to change without notice


Ryugasaki Hiiro: Kajiwara Taketo
Lucia Yunatsuki: Junya Enoki
Amimiya Mimori: Kaede Hondo
Alice Kurobane: Yui Ogura
Kazuki Shindo: Jun Taya
Kai Ijuin: Atsumi Tane
Maura Abelardo: Yuichi Iguchi

Director: Keiichiro Kawaguchi
Series composition: Rintaro Isozaki, Deko Akao
Character draft: Panzu, Souji Kukata
Character design: Daiki Harada
Sub character design: Yasunari Nitta
Follower Design Chief: Daisuke Kitagawa
Battle concept design: Seishiro Nagaya
Prop design: Etsunori Iwanaga
Color design: Naoko Sato, Nanae Shinji
Art director: Kuniaki Nemoto
Art setting: Nobuto Sue, Shuhei Tada
Special effect: Team Taniguchi
Monitor graphics: flapper3
3DCG Directors: Takahiro Kamiya (Ira Laboratory), Shinsuke Oshima (DEEN digital)
Director of Photography: Shigeki Asakawa
Edit: Daisuke Hiraki
Acoustic director: Riki Iida
Music: Yorihiro Ike
Sound Production: Soniludo
Animation production: ZEXCS



(C) Animation "Shadowverse" Production Committee, TV Tokyo (C) Cygames, Inc.